All our products are Homemade from raw products
except tomato sauce, marinated artichokes, mango-passion
fruit coulis and coffee coulis
Evenings only 7.00 pm to 9.00 pm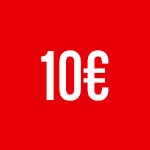 Charcuterie platter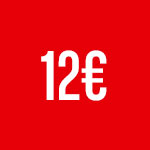 Cheese platter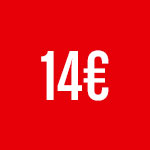 Mixed cheese + charcuterie platter
Egg mimosa
and creamy herbed tuna remoulade
Rustic green peppercorn terrine
red onion jam and green salad
Poached eggs, leek fondue
Porcini mushroom cream with home-cured foie gras
Homemade foie gras terrine
apple compote with cinnamon and toast
Burrata cheese (120g) with cherry tomatoes
tomato coulis and pesto
Red tuna tartare (200g) with coriander
and balsamic vinegar herb mix
Appetizer of the day
served lunchtime Mon-Fri except bank holidays
Tomato & Mozzarella with a twist
Cherry tomatoes, sun-dried tomatoes, fresh mozzarella, pine nuts, parmesan and pesto sauce
La Caennaise
Boiled ham, cured ham, Emmenthal cheese, egg, tomato
Caesar
Chicken, croutons, parmesan shavings, egg, tomato
Hot goat's cheese
Goat's cheese, honey and rosemary on toast, bacon, egg, tomato
Périgourdine
Gizzards, bacon, homemade foie gras, croutons, egg, tomato
Land and Sea
Homemade foie gras, smoked salmon, shrimps, mushrooms, cherry tomatoes
Margherita
Tomato sauce, mozzarella, olives
Roma
Tomato sauce, mozzarella, ham
Regina
Tomato sauce, mozzarella, mushrooms, ham, olives, oregano
Traviata
Tomato sauce, mozzarella, mushrooms, ham, crème fraiche, egg yolk, olives, oregano
Tropical
Tomato sauce, mozzarella, ham, pineapple, oregano
Normande
Crème fraichen mushrooms, chicken, Camembert, oregano
Neptune
Tomato sauce, mozzarella, mushrooms, tuna, capers, crème fraiche, oregano
Calzone
Tomato sauce, mozzarella, mushrooms, ham, egg yolk, dairy cream, oregano
European calzone
Tomato sauce, mozzarella, mushrooms, merguez sausage, crème fraiche, garlic oil, cured ham and chorizo
Atlantica calzone
Tomato sauce, mozzarella, leek fondue, fresh salmon, cream, oregano
Italian
Tomato sauce, grated and fresh mozzarella, sun-dried tomatoes, cured ham, rocket salad, pesto
Chef's special
Tomato sauce, mozzarella, bacon, ham, merguez sausage, egg yolk, onions
Oriental
Tomato sauce, mozzarella, peppers, merguez sausage, chilli peppers, chorizo
Infernal
Tomato sauce, mozzarella, onions, peppers, minced beef, merguez sausage, chorizo
Texan
Tomato sauce, mozzarella, minced beef, crème fraiche, oregano, egg yolk
Vegetarian
Tomato sauce, mozzarella, mushrooms, peppers, courgettes, artichokes
Vivaldi
Tomato sauce, mozzarella, mushrooms, ham, anchovies, capers, artichokes, olives
Napolitano
Tomato sauce, mozzarella, anchovies, capers, olives, sliced tomato
Formaggio
Tomato sauce, mozzarella, Reblochon cheese, goat cheese, gorgonzola cheese, crème fraiche
Seguin
Tomato sauce, mozzarella, onions, ham, goat cheese, egg yolk, crème fraiche
Chevrette
Dairy cream, mozzarella, goat cheese, oregano, honey
Campagnarde
Tomato sauce, potatoes, mushrooms, mozzarella, bacon, Camembert cheese, oregano
Viroise
Dairy cream, mozzarella, andouille sausage, Camembert cheese, apple
Savoyarde
Dairy cream, potatoes, mozzarella, onions, bacon, Reblochon cheese
Nordica
Tomato sauce, mozzarella, mushrooms, crème fraiche, smoked salmon from the oven, sliced lemon
Extra toppings : €1.50 each
Except for scallops : €3
Bolognaise
meat ground to our recipe, tomato sauce
Carbonara
Bacon, crème fraiche, egg yolk
Arrabiata
Tomato, basil, parmesan, chilli, garlic
Chicken
Roasted chicken, sun-dried tomatoes, pesto sauce, parmesan shavings
Salmon duo
Fresh salmon, smoked salmon, lemon crème fraiche sauce
All beef, veal and duck products are of French origin
Rump steak (200 g) on sizzling griddle
home fries, choice of sauce*
Entrecote steak (300 g) on sizzling griddle
home fries, choice of sauce*
Giant brochette of merguez sausage, beef and chicken
home fries, choice of sauce* (evening only)
Veal escalope Normandy style
cream sauce flambéed with Calvados, mushrooms, apple, fresh tagliatelle
Veal escalope Bocconcini
Cured ham, mozzarella, aurore sauce, fresh tagliatelle
Twice-cooked duck breast
green peppercorn sauce, crushed potatoes and sun-dried tomatoes
Creamy chicken risotto with chorizo and parmesan
baby vegetables
Dish of the day
served lunchtime Mon-Fri except bank holidays
*sauces : bearnaise, green peppercorn, camembert or gorgonzola
Additional garnishes : €2.50 / Extra sauce : €2.00
Steak tartare 300 g
home fries
Chopped steak 200 g
home fries, choice of sauce*
Chopped steak 200 g with fried egg
fries, choice of sauce*
Napoli burger
Freshly baked bread, 200 g ground beef patty, bacon strips, cheddar, green salad, tomato, red onion, home fries
Savoyard burger
Freshly baked bread, 200 g ground beef patty, reblochon cheese, green salad, red onion, parma ham, home fries
Italian burger
Freshly baked bread, 200 g ground beef patty, rocket salad, sun-dried tomatoes, pesto sauce, parmesan, home fries
Smoked salmon club sandwich
Sliced bread, smoked salmon, herbed soft cheese, green salad, tomato, red onion, home fries
Tandoori chicken club sandwich
Sliced bread, tandoori chicken, mayonnaise, egg, green salad, tomato, red onion, home fries
Club sandwich with ham
Sliced bread, cooked ham, mayonnaise, egg, green salad, tomato, red onion, home fries
Garnishes : home fries, crushed potatoes, parmesan risotto with baby vegetables, fresh tagliatelle, seasonal vegetables, green salad
*sauces : bearnaise, green peppercorn, camembert or gorgonzola
Fillet of saithe with chorizo crust
Nantes butter, crushed potatoes
Lightly grilled red tuna steak 200 g
risotto with baby vegetables and leek fondue, red wine miroir sauce
Cheese portion 3,00 € or Cheese plate 7,00 €
Camembert, Gorgonzola, goat cheese and Reblochon
Crème Brûlée
with Bourbon vanilla
Rice pudding
with salted butter caramel
Panna cotta
with choice of coulis**
Profiteroles
with chocolate coulis or salted butter caramel coulis
Melt-in-the-middle chocolate cake
with vanilla ice cream
Fresh fruit salad
(seasonal)
White chocolate cheesecake
with choice of coulis**
Sweet soft cheese
choice of coulis**
Daily special
served Mon-Fri lunch and dinner except bank holidays
**coulis: raspberry, salted butter caramel, mango-passion fruit, coffee or chocolate
Taste the expertise and quality of 100% artisan production
Les Glaciers Normands from Saint André sur Orne
Dame blanche
Vanilla ice cream, hot chocolate coulis, whipped cream
Banana Split
Vanilla, chocolate and strawberry, ice cream, banana, hot chocolate coulis, whipped cream
Coffee, Chocolat or Caramel Liégeois
Coffee, chocolate or caramel, ice cream, vanilla ice cream, coulis, whipped cream
Pear Belle Hélène
Vanilla ice cream, poached pear, hot chocolate coulis, whipped cream
Peach Melba
Vanilla ice cream, peach, raspberry coulis, whipped cream
Desserts containing alcohol
Colonel
Lemon sorbet, Vodka*
Normande
Apple sorbet, Calvados AOC*
Iceberg
Mint chocolate ice cream, peppermint liqueur*
*Alcohol can be harmful to your health. Please drink responsibly.
Bourbon vanilla, dark chocolate, coffee, mint chocolate chip, salted butter caramel, pistachio
Strawberry, raspberry, blackcurrant, apple, lime, passion fruit
1 scoop : 3.20 €
2 scoops : 5.80 €
3 scoops : 7.90 €
Selection of sauces: raspberry, mango/passion fruit, salted butter caramel, coffee or chocolate and whipped cream on request.